Amanda Bergman
Article : Antoine Morin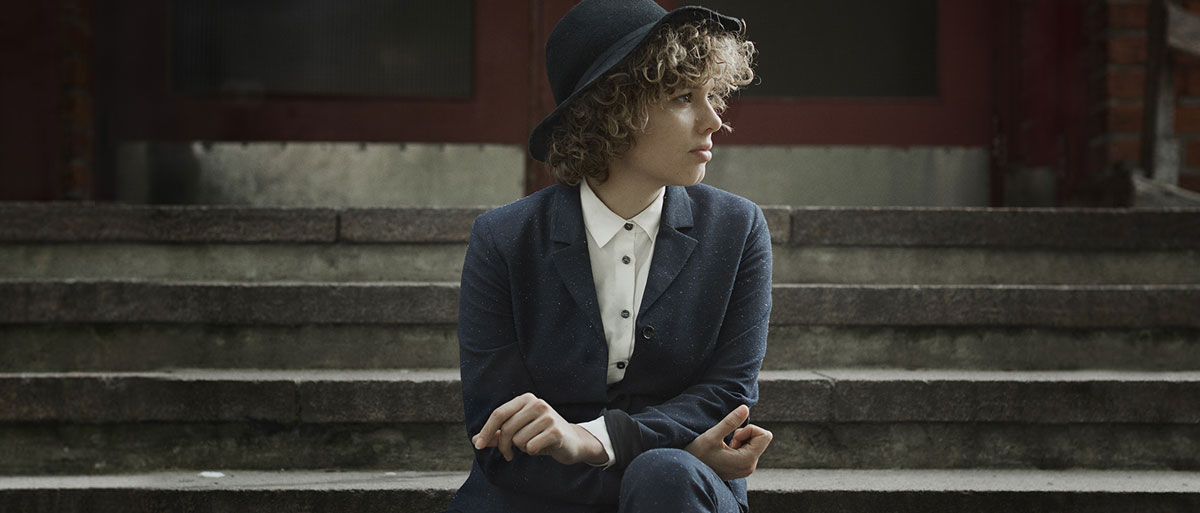 You probably recognize her under the name of
Idiot Wind
if you are a fan of
The Tallest Man On Earth
's music, or you are aware that she is the lead singer of the band
Amason
, but do you really know her? You will now, with a complete profile of Amanda Bergman the artist, looking at her career and her current projects.
To begin with, the singer, born Karin Amanda Bergman Hollingby, is originaly from the city of Gagnef, in the province of Dalarna in Sweden. Very immersed into music right from her childhood, she had the chance to learn several instruments and made her true debut in 2008, then aged 20, under the name of
Hajen
. The following year, she would now be known as
Jaw Lesson
and finally, in 2010, she released her first EP entitled
Idiot Wind
, under the very same pseudonym:
Idiot Wind
. In the years after that, she could get the opportunity to be the opening act for other known Swedish artists such as
The Tallest Man On Earth
(Kristian Matsson, with whom she even used to be married to) as well as the sisters of
First Aid Kit
. She even participated in the making of the album
I Never Learn
by
Lykke Li
and
Roses
by
Coeur de Pirate
as a back vocalist.

At the end of 2012, she became a founding member of the band Amason, also composed of Pontus and Petter Winnber, Gustav Ejstes and Nil Törnqvist. The group also published their first EP in English right in 2013, then a second in Swedish in 2015, both under the INGRID label. Amanda Bergman as a solo artist could also get her first commercial success in 2015, when she collaborated with Oskar Linnros for a cover of the song Vintersaga, originally composed by Ted Ström. Finally, to end the year 2015 in a band, Bergman and Amason released their first full-length album called Sky City that also ended up winning the prestigious prize of Album of the Year at Grammisgalan 2016.


The year 2016 began with the announcement and release of her first solo album under her true name, Amanda Bergman, named Docks. With a very folksy sound with many ambient and downtempo elements, the album is above all dominated by the unmatched voice of Bergman that was also giving Sky City most of its charm. Amason sounding much more indie pop and rock, Bergman's solo project offers a calmer and more mature alternative, also being much more concentrated on vocals and lyrics.


Today being aged 28 years old, the singer is earning a growing success, especially in her native Sweden where she is in high demand. She has also announced a Swedish tour this summer in which she will travel the whole country and will conclude with a performance at Popoganda festival in Stockholm, following this fall with an european tour and a stop in France in Lille on September 8th and Paris on Septemeber 10th, concerts to not missed.
Owning a quite impressive musical repertoire, she will try to make the crowds fall for her fine melodies and her great stage presence!