Håkan Hellström - 1974
Article : Antoine Morin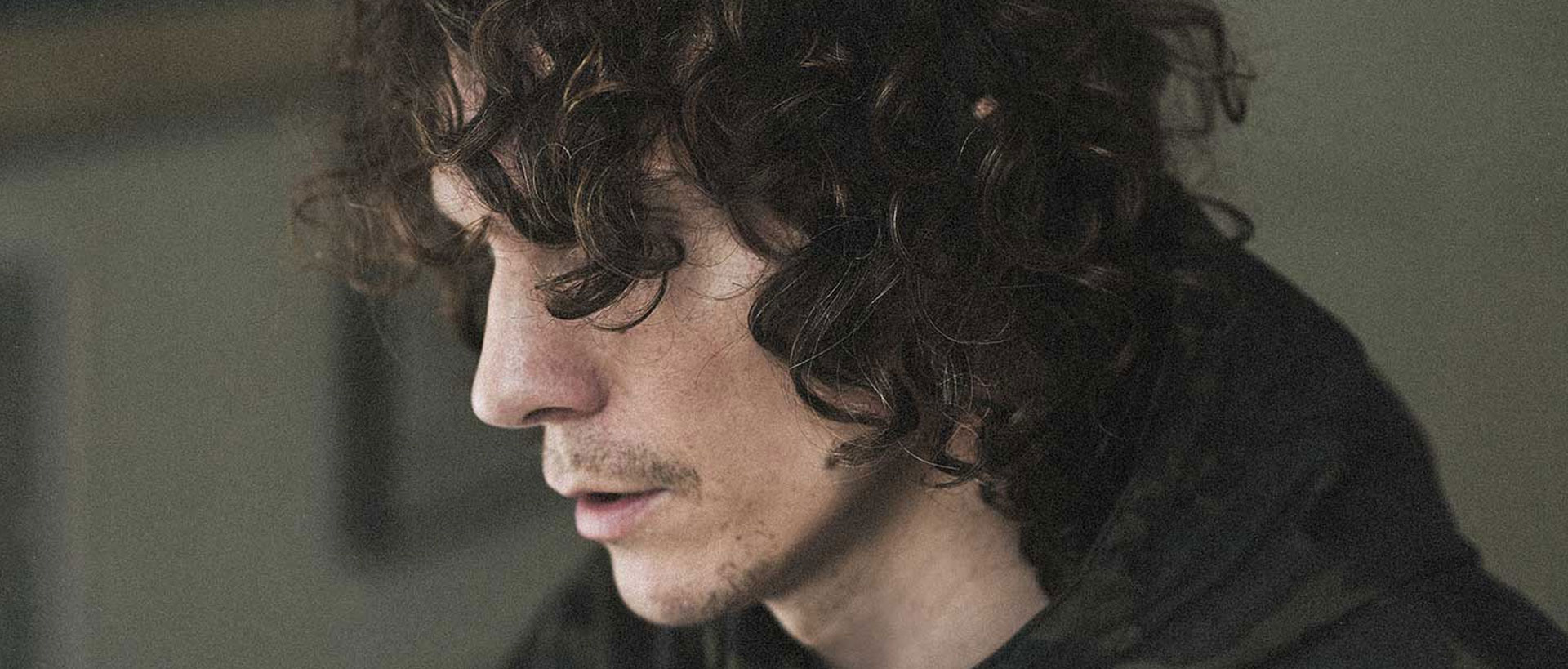 We were hoping for a strong comeback of one of Göteborg's finest musical icons, with perhaps a new album, but instead what we are getting is a short 4-songs EP. The Swedish scene veteran is therefore releasing his second EP of his solo career, still shining bright from his seven full-length albums all strongly acclaimed by the critics and the Swedish music charts.
His previous album,
Det kommer aldrig va over för mig
(It will never be over for me)
, released in 2013, had a great success and allowed the artist, now aged 42, to organize a grandiose concert in Göteborg's Ullevi stadium, in June 2014, attracting more than
69 000 spectators
. Considering the magnitude of the event, a live recording of the show was even released under the name of
Håkan Boma Ye!
, also easily reaching the top of the charts and receiving the gold certification. Beside, a double-encore of this concert is planned for June 4th and 5th in the same Ullevi, a few moments after Håkan played his very first two concerts in America at the end of April, at New York's Grammercy Theatre.
The album :
Like previously mentioned,
1974
only contains four songs of a regular length, being
Din tid kommer
(Your time will come)
,
Hon är en Runaway
(She's a
Runaway)
,
Brinner in the Shit
(Burns in the Shit)
and
Lämna mig inte i det här skicket
(Do not leave me in this condition)
. With a sound recalling quite a bit the one of the last album, this EP still explores a few elements that we are a bit less used to from Håkan Hellström, but remains prudent for the most part. Being a great fan of Håkan since a good amount of time (if you have never heard about him, please listen to his song
Valborg
as soon as possible!), I was a bit disappointed to only see four new tracks as his new material, but these four songs are certainly worth it and are of course better than nothing at all. It may be a little harder to do a conventional criticism of the work, but here's a try.
Hit song :
Din tid kommer
Here is one wonderful song that could have very well been part of
Det kommer aldrig va over för mig
, but that we had to wait three years to hear. Having already reached 5
th
position in the
Sverigetopplistan
, this track could very well reach top 3 in the next few weeks.
Din tid kommer
already benefits from a great radio airtime and was quickly adopted by all fans, old and new : a great success!

Generale notes
Originality/Uniqueness :
7/10
Håkan is Håkan! His style which he loyally keeps with him did not really change since his last album. It remains a musical genre to discover for those who haven't done it yet!
Depth :
3/10
Only for the fact that it's only composed of four songs, the note cannot be much higher.
Vibe : N/A
Not enough songs to judge.
Radio Factor : 8/10
Rating notably attributed because of
Din tid kommer
, but the next two songs on the album are also going steady in the charts,
Hon är en Runaway
reaching top 20 and
Brinner in the Shit
top 50. Four radio-friendly songs that people like!
Global Appreciation : 7/10
It is short, but it is a nice little treat for all the fans of the
Göteborg pop
pioneer! These songs may end up being forgotten because of the fact that they do not belong to a real album, but who knows, maybe our dear Håkan will give us an even bigger surprise in a near future!