Lennixx - Bold Me
Article : Antoine Morin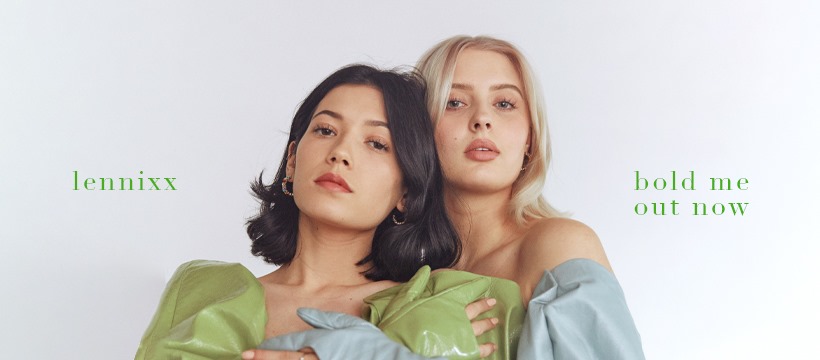 We told you about it in the most recent edition of the Annual Radar, but the
Lennixx
duo is releasing today a brand new single called "Bold Me".
Coming from Stockholm, the two childhood friends Andrea Kallström and Hanna Larsson have been active on the music scene since 2016, but released a very interesting EP last year, entitled "Split By", which allowed them to obtain a
special attention to international.
This year they took advantage of this
run-up
to publish a brand new song, which may be a sign of a bright future in 2020.
Offering an exquisite blend between the voices of the two singer-songwriters in a finely R&B and Soul style, "Bold Me" is a strong signal : Lennixx are here to stay!
We can hear a subtle melody, perfectly balanced instrumentation and lyrics that resonate for a long time.
The two friends give us an overview of their new artistic prowess which will undoubtedly see the light of day in the coming months ... and we love it!
A band to watch absolutely and with a little luck, soon in a performance hall near you!