Vanbot - Perfect Storm
Review : Vincent Barrier
Singer and songwriter from Stockholm,
Vanbot
has been leaving no one indifferent since few months.
With a sweet and catchy synth-pop, the young singer continues to convince with her new album
Perfect Storm
, released on May 15th 2015 on the label Sony Music Sweden.
Praise fall like bouquets of roses in Sweden, in UK with The Guardian and even across the Atlantic with The Times.
It didn't take less to arouse the curiosity of I Love Sweden.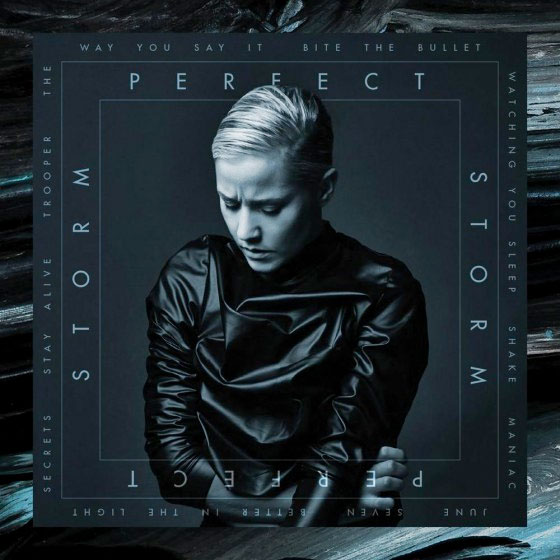 Perfect Storm
is not a compact block but an initiation to discover the colorful and delicious world of Vanbot. Composed of 13 tracks (+ the remix of "
Trooper
" by Italian
Cesare
), the album is not linked into a stable and monotonous frequency but rather on different rhythms.
Catchy with the songs : "
Trooper
","
The Way You Say It
" and "
Stay Alive
" ; the rhythm may go softer and land with the titles "
Bite The Bullet
", "
Watching You Sleep
", a duet with
Adam Olenius
and
Secrets
. More surprises follow and resonate in our heads.
Like many Scandinavian artists, the universe of Vanbot doesn't sound wrong, and so from the introduction of the album "
Perfect Storm Part. I
", which by its lightness, takes us by the hand and cary us over the treetops. The thin voice of Vanbot brings a lot too. Never Scandinavian electro pop has reached such development beyond the borders...To our delight !
Our greatest wish is that Vanbot present her new album Perfect Storm in France in the coming months. In the meantime, the best is to listen to it, cosy at home here :
By Vincent Barrier