HOLY NOW
Tourné le 29 août 2022 • Partihallarna, Göteborg
Holy Now is a band I had already filmed in
2017
and since they had a new album coming this fall, I wanted to film a new session.
What a pleasure to see them again! They are all so nice, I had a such a great time, although very short. We met at Partihallarna where we filmed on a truck unloading platform, a really original set up I think, which looks pretty good!
The band performed the song "Hold Me / Know Me" from their new album "Dream of Me".
We therefore had to wait four long years before having news of the very endearing Holy Now quartet, but these four years have been worth it. Since their first album "
Think I Need the Light
", released in 2018, a lot has happened, but the happiness of seeing our four independent rockers has remained intact. We were treated to the EP "
It Will All End in Tears
" in 2019, but only relative silence since. With their brand new album "
Dream of Me
", the band continues its momentum so skilfully started with nine new songs in excellent continuation with their past catalog.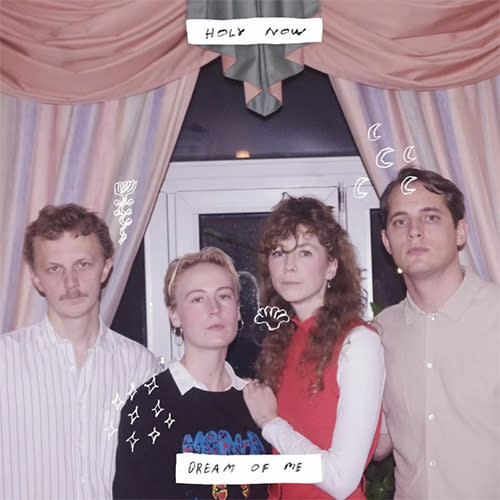 With three singles released earlier this year, chronologically "
Hold Me / Know Me
", "
Places
" and "
Dream of Me
", the Göteborg artists had already laid the groundwork for their new opus, but the anticipation for an album grew as the days progressed. It was thus in October that the voice of Julia Olander resounded again, that the rhythms of Ylva Holmdahl regained their stripe and that the strings of Samuel Von Bahr and Hampus Eiderström Swahn resumed their melodic dance through a collection of songs that should be able to captivate us for several months or even years… Hoping it won't be four this time!
Article : Antoine Morin